10 years? A long time when it comes to Digital Media!
So of course I've worked on various different projects and worked with a lot of clients - mainly as Grahic Designer, Web Developer and Project Manager.
But most fullfilling are still those projects, you're just doing for your own. Like ...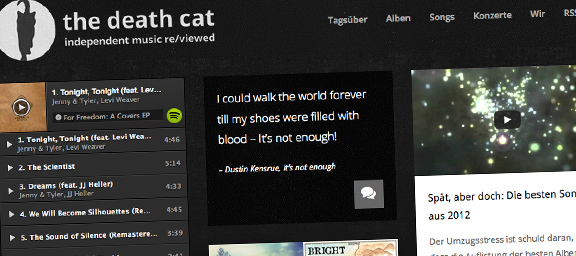 the death cat
independent music re/viewed
As an addict to music I am also addicted to talk about music. For those I cannot talk to I write about music. So whoever's interested in Vienna's latest Indie concerts, new Spotify-Playlists or YouTube-Videos is invited to step by.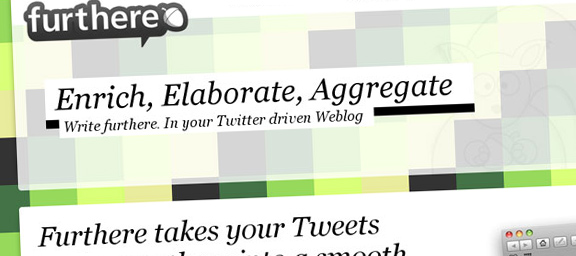 Furthere
Your Twitter driven Weblog
On Furthere Twitter Users can simply sign in with their existing Twitter Account and start a Weblog that is driven by their Tweets. Means: Every Tweet, once enriched and elaborated, can be the next Blog Post.
Web Development
Web Consulting
Project Management
Social Media
Social Networks
Social Media Marketing
Content Strategy
Content Marketing
Community Building
Web Accessibility
SEO
Graphic Design
Web Design
Usability